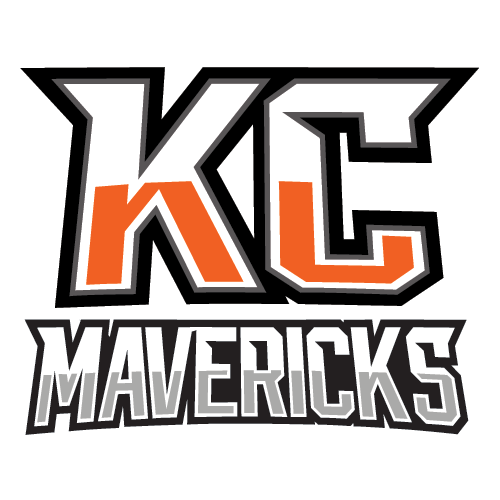 Kansas City Mavericks
Affiliations
22.5%
Power Play Percentage
46
Penalty Kill Opportunities
78.3%
Penalty Kill Percentage
Team Comparison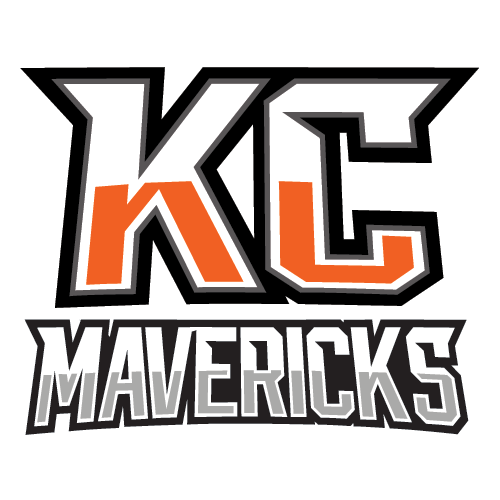 Kansas City Mavericks
Select Team
Forwards
Glossary
GP:

Games Played
G:

Goals
A:

Assists
PTS:

Points
+/-:

Plus/Minus
PIM:

Penalty Minutes
PPG:

Power Play Goals
SHG:

Short Handed Goals
PT/G:

Points per Game
PIMPG:

Penalty Minutes per Game
SOG:

Shootout Goals
SH:

Shots
PPA:

Power Play Assists
SHA:

Short Handed Assists
GWG:

Game Winning Goals
FG:

First Goals
IG:

Insurance Goals
OTG:

Overtime Goals
UA:

Unassisted Goals
EN:

Empty Net
Defensemen
Glossary
GP:

Games Played
G:

Goals
A:

Assists
PTS:

Points
+/-:

Plus/Minus
PIM:

Penalty Minutes
PPG:

Power Play Goals
SHG:

Short Handed Goals
PT/G:

Points per Game
PIMPG:

Penalty Minutes per Game
SOG:

Shootout Goals
SH:

Shots
PPA:

Power Play Assists
SHA:

Short Handed Assists
GWG:

Game Winning Goals
FG:

First Goals
IG:

Insurance Goals
OTG:

Overtime Goals
UA:

Unassisted Goals
EN:

Empty Net
Goalies
Name
GP
W
GAA
SV%
L
OTL
T
SOL
SA
GA
SO
MIN
SOGP
SOW
SOA
SOGA
SO%

Cale Morris

#33

10
6
2.31
0.916
3
0
0
0
250
21
0
546
0
0
0
0
0.000

Jack LaFontaine

#1

7
6
2.41
0.908
1
0
0
0
173
16
1
400
0
0
0
0
0.000

Dillon Kelley

#60

5
3
3.12
0.880
1
0
0
0
108
13
0
250
0
0
0
0
0.000
Glossary
GP:

Games Played
W:

Wins
GAA:

Goals Against Average
SV%:

Save Percentage
L:

Losses
OTL:

Overtime Losses
T:

Ties
SOL:

Shootout Losses
SA:

Shots Against
GA:

Goals Against
SO:

Shutout
MIN:

Minutes Played
SOGP:

Shootout Games Played
SOW:

Shootout Wins
SOA:

Shots Received in Shootout
SOGA:

Goals Against in Shootout
SO%:

Saving Percentage in Shootout
Forwards
Name
POS
H
W
SH
BP
A

Kyle Jackson

#8

F
6-2
192
L
Ottawa, ON
N/A

Luke Santerno

#9

F
6-3
201
R
Smithers, BC
N/A

Bradley Schoonbaert

#10

F
6-0
181
L
Brandon, MAN
N/A

David Cotton

#13

F
6-3
190
L
Parker, TX
N/A

Jacob Hayhurst

#14

F
5-8
165
L
Mississauga, ON
N/A

Jake Jaremko

#15

F
6-1
194
L
Nowthen, MN
N/A

Patrick Curry

#17

F
5-10
185
L
Schaumburg, IL
N/A

Nolan Walker

#20

F
5-10
181
R
Anchorage, AK
N/A

Casey Carreau

#22

F
5-9
185
R
Acushnet, MA
N/A

Cade Borchardt

#28

F
5-11
176
R
Burnsville, MN
N/A

Justin Nachbaur

#32

F
6-3
205
L
Cross Lake, MB
N/A

Max Andreev

#44

F
6-0
183
L
Moscow,
N/A

Cole Coskey

#49

F
6-1
200
R
Zion, IL
N/A
Glossary
POS:

Position
H:

Height
W:

Weight
SH:

Shots
BP:

Birthplace
A:

Amateur
Defenders
Glossary
POS:

Position
H:

Height
W:

Weight
SH:

Shots
BP:

Birthplace
A:

Amateur
Goalies
Glossary
POS:

Position
H:

Height
W:

Weight
C:

Catches
BP:

Birthplace
A:

Amateur
Staff
| Name | Role |
| --- | --- |
| Tad O'Had | Head Coach/General Manager |
| Riley Weselowski | Associate Coach |
| Rob Couturier | Goaltending/Video Coach |
The Kansas City Mavericks are in their 10th season as a professional hockey franchise serving the greater Kansas City metro. The 2017-18 season will be the team's first as the Kansas City Mavericks and the first as the official ECHL affiliate of the NHL's Calgary Flames and AHL's Stockton Heat.
In the 2015-16 season, the Mavericks made a historic run en route to winning the Brabham Cup after leading the ECHL with 52 regular season wins before losing in the second round to the eventual Kelly Cup champion Allen Americans. The achievement came in the team's second season in the ECHL.
The Mavericks made the historic move to the ECHL on October 7th, 2014, when the Mavericks, along with six other teams of the now-defunct Central Hockey League (CHL), were formally accepted as expansion member teams into the ECHL- the Premier 'AA' hockey league.
The Mavs made the playoffs appearances in six of their first seven seasons, with additional accolades including the 2014 Bud Poile Governor's Cup with 44 regular season wins. As part of the ECHL, the Mavericks compete in the Mountain Division and Western Conference of the ECHL for a spot in the Kelly Cup Playoffs.
The Kansas City Mavericks have been awarded numerous community and league awards over the years, including the Harry S. Truman Special Community Service Recognition Award by the City of Independence, and claiming CHL Franchise of the Year in four consecutive seasons. Most recently, the Mavericks won the John J. 'Buck' O'Neil Diamond MVP Award from the Boys and Girls Clubs of Greater Kansas City for the team's charitable efforts with the Dinner on Ice event, which has raised nearly half a million dollars since the inception of the event.
The Mavericks are proud to be Kansas City's only professional hockey team and are dedicated to furthering the values and skill-level of hockey players and fans throughout the metro area.