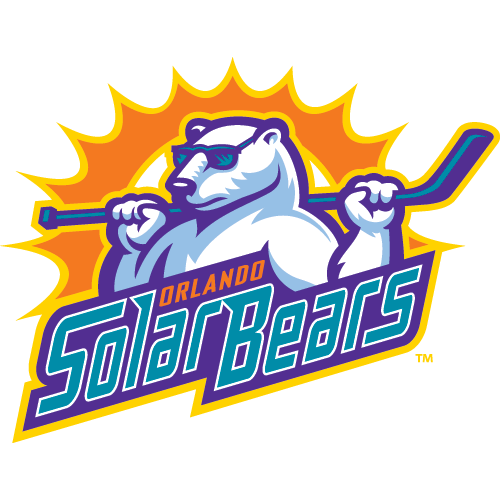 Orlando Solar Bears
Affiliations
12.3%
Power Play Percentage
68
Penalty Kill Opportunities
82.4%
Penalty Kill Percentage
Team Comparison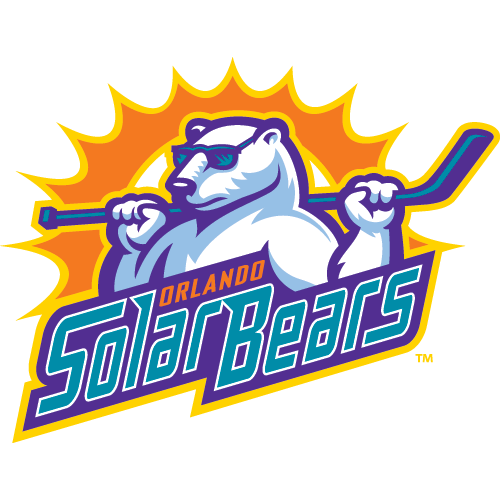 Orlando Solar Bears
Select Team
Forwards
Glossary
GP:

Games Played
G:

Goals
A:

Assists
PTS:

Points
+/-:

Plus/Minus
PIM:

Penalty Minutes
PPG:

Power Play Goals
SHG:

Short Handed Goals
PT/G:

Points per Game
PIMPG:

Penalty Minutes per Game
SOG:

Shootout Goals
SH:

Shots
PPA:

Power Play Assists
SHA:

Short Handed Assists
GWG:

Game Winning Goals
FG:

First Goals
IG:

Insurance Goals
OTG:

Overtime Goals
UA:

Unassisted Goals
EN:

Empty Net
Defensemen
Glossary
GP:

Games Played
G:

Goals
A:

Assists
PTS:

Points
+/-:

Plus/Minus
PIM:

Penalty Minutes
PPG:

Power Play Goals
SHG:

Short Handed Goals
PT/G:

Points per Game
PIMPG:

Penalty Minutes per Game
SOG:

Shootout Goals
SH:

Shots
PPA:

Power Play Assists
SHA:

Short Handed Assists
GWG:

Game Winning Goals
FG:

First Goals
IG:

Insurance Goals
OTG:

Overtime Goals
UA:

Unassisted Goals
EN:

Empty Net
Goalies
Glossary
GP:

Games Played
W:

Wins
GAA:

Goals Against Average
SV%:

Save Percentage
L:

Losses
OTL:

Overtime Losses
T:

Ties
SOL:

Shootout Losses
SA:

Shots Against
GA:

Goals Against
SO:

Shutout
MIN:

Minutes Played
SOGP:

Shootout Games Played
SOW:

Shootout Wins
SOA:

Shots Received in Shootout
SOGA:

Goals Against in Shootout
SO%:

Saving Percentage in Shootout
Forwards
Name
POS
H
W
SH
BP
A

Tyler Bird

#7

F
6-2
205
R
Andover, MA
N/A

Brayden Low

#9

F
6-2
224
L
Steveston, BC
N/A

Steve Jandric

#11

F
6-0
200
L
Prince George, BC
N/A

Tanner Schachle

#12

F
6-4
209
L
Wasilla, AK
N/A

Patrick Newell

#13

F
5-10
171
L
Thousand Oaks, CA
N/A

Ryan Cox

#19

F
5-11
184
L
St. Albert, AB
N/A

Bennett MacArthur

#20

F
5-11
194
L
Summerside, PEI
N/A

Jaydon Dureau

#21

F
5-11
171
L
White City, SK
N/A

Tanner Dickinson

#23

F
6-0
169
L
Perrysburg, OH
N/A

Alex Frye

#28

F
6-0
197
L
Clarkston, MI
N/A

Mitchell Hoelscher

#29

F
6-0
172
R
Waterloo, ON
N/A

Alexandre Fortin

#41

F
6-0
183
L
Blainville, QC
N/A

Luke Boka

#61

F
5-11
202
R
Plymouth, MI
N/A

Aaron Luchuk

#91

F
5-10
188
L
Kingston, ON
N/A
Glossary
POS:

Position
H:

Height
W:

Weight
SH:

Shots
BP:

Birthplace
A:

Amateur
Defenders
Glossary
POS:

Position
H:

Height
W:

Weight
SH:

Shots
BP:

Birthplace
A:

Amateur
Goalies
Glossary
POS:

Position
H:

Height
W:

Weight
C:

Catches
BP:

Birthplace
A:

Amateur
Staff
| Name | Role |
| --- | --- |
| Chris Heller | President |
| Matt Carkner | Head Coach/General Manager |
| Ben Holmstrom | Assistant Coach |
It was in the fall of 1994 that the DeVos family was awarded an expansion franchise in the International Hockey League, bringing professional hockey to Orlando, and success soon followed.
The Orlando Solar Bears took the ice during the 1995-96 season and quickly captured the hearts of the city's sports fans, becoming the first IHL Eastern Conference expansion franchise to reach the league's Turner Cup Finals. During their six seasons of existence, the Solar Bears captured one division title (Central Division, 1995-96), three Eastern Conference crowns (1996, 1999, 2001) and the IHL's Turner Cup championship in 2000-01. Orlando compiled an all-time regular season record of 286-162-44 (.626), the best in the league over that time frame. The triumph of the 2001 Turner Cup championship was short-lived, as the IHL ceased operations following the 2000-01 campaign, and the Solar Bears slipped into hibernation.
On November 1, 2011, the ECHL unanimously approved the expansion application submitted by Joe Haleski, Jason Siegel and Bob Ohrablo for admission into the ECHL, bringing the Solar Bears out of hibernation.
The Solar Bears played their first ECHL home game on October 20, 2012 in front of a sellout crowd of 9,555 fans at the Amway Center. Orlando went on to defeat the Florida Everblades in a 12-round shootout by a final score of 4-3. In its first ECHL season, the club finished third in league attendance, as over 240,000 fans walked through the Amway Center doors.
During the team's second season in 2013-14, the Solar Bears qualified for the Kelly Cup Playoffs for the first time in team history, while forward Mickey Lang captured ECHL MVP honors.
Another proud moment for the team occurred when the Solar Bears hosted the 2015 CCM / ECHL All-Star Classic, presented by Visit Orlando. The Solar Bears faced a team of the brightest young players in league in the 21st ECHL All-Star Game on Jan. 21, 2015 in front of 9,288 fans — the largest crowd at an ECHL All-Star Game since 2000 and the third-largest crowd in All-Star Game history.
Prior to the 2017-18 season, the Orlando Magic and the DeVos family completed their purchase of the Solar Bears, returning the team to its original caretakers. That season, the Solar Bears reached the second round of the postseason for the first time in team history, following a four-game sweep of the South Carolina Stingrays in the South Division Semifinals.
The Solar Bears have qualified for the ECHL's Kelly Cup Playoffs in five of their nine seasons of operation, and have provided affordable family entertainment to over 1.7 million fans in that time.