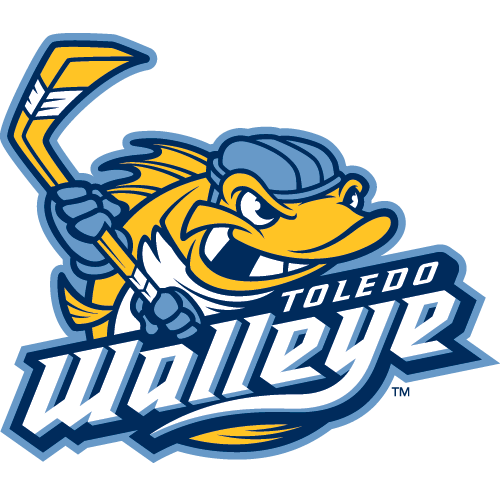 Toledo Walleye
Affiliations
25.8%
Power Play Percentage
61
Penalty Kill Opportunities
82%
Penalty Kill Percentage
Team Comparison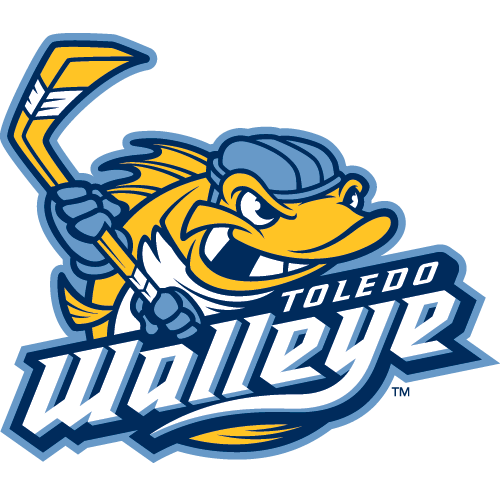 Toledo Walleye
Select Team
Forwards
Glossary
GP:

Games Played
G:

Goals
A:

Assists
PTS:

Points
+/-:

Plus/Minus
PIM:

Penalty Minutes
PPG:

Power Play Goals
SHG:

Short Handed Goals
PT/G:

Points per Game
PIMPG:

Penalty Minutes per Game
SOG:

Shootout Goals
SH:

Shots
PPA:

Power Play Assists
SHA:

Short Handed Assists
GWG:

Game Winning Goals
FG:

First Goals
IG:

Insurance Goals
OTG:

Overtime Goals
UA:

Unassisted Goals
EN:

Empty Net
Defensemen
Glossary
GP:

Games Played
G:

Goals
A:

Assists
PTS:

Points
+/-:

Plus/Minus
PIM:

Penalty Minutes
PPG:

Power Play Goals
SHG:

Short Handed Goals
PT/G:

Points per Game
PIMPG:

Penalty Minutes per Game
SOG:

Shootout Goals
SH:

Shots
PPA:

Power Play Assists
SHA:

Short Handed Assists
GWG:

Game Winning Goals
FG:

First Goals
IG:

Insurance Goals
OTG:

Overtime Goals
UA:

Unassisted Goals
EN:

Empty Net
Goalies
Name
GP
W
GAA
SV%
L
OTL
T
SOL
SA
GA
SO
MIN
SOGP
SOW
SOA
SOGA
SO%

Jan Bednar

#30

9
6
3.01
0.877
1
0
0
2
228
28
0
558
3
1
9
3
0.667

John Lethemon

#31

8
5
3.40
0.877
2
1
0
0
219
27
0
477
0
0
0
0
0.000
Glossary
GP:

Games Played
W:

Wins
GAA:

Goals Against Average
SV%:

Save Percentage
L:

Losses
OTL:

Overtime Losses
T:

Ties
SOL:

Shootout Losses
SA:

Shots Against
GA:

Goals Against
SO:

Shutout
MIN:

Minutes Played
SOGP:

Shootout Games Played
SOW:

Shootout Wins
SOA:

Shots Received in Shootout
SOGA:

Goals Against in Shootout
SO%:

Saving Percentage in Shootout
Forwards
Name
POS
H
W
SH
BP
A

Sam Craggs

#7

F
6-1
201
L
Elmhurst, IL
N/A

Riley Sawchuk

#10

F
5-11
175
R
Prince Albert, SK
N/A

Chase Gresock

#13

F
6-1
200
R
Powell, OH
N/A

Pat McGrath

#15

F
5-10
200
R
Wilkes-Barre, PA
N/A

Brandon Hawkins

#16

F
5-10
198
R
Macomb, MI
N/A

Trenton Bliss

#18

F
6-1
195
L
Appleton, WI
N/A

Orrin Centazzo

#19

F
5-8
163
L
Marwayne, AB
N/A

Sam Sternschein

#20

F
6-2
205
R
Syosset, NY
N/A

Carson Denomie

#22

F
6-1
196
L
Regina, SK
N/A

Kirill Tyutyayev

#27

F
5-10
176
L
Yekaterinburg, Russia
N/A

Brandon Kruse

#28

F
5-9
170
L
Saline, MI
N/A

Darian Pilon

#29

F
5-10
183
L
Sault Ste. Marie, ON
N/A

Alexandre Doucet

#37

F
6-0
192
L
Sherbrooke, PQ
N/A

Mitchell Lewandowski

#67

F
5-9
183
L
Clarkston, MI
N/A
Glossary
POS:

Position
H:

Height
W:

Weight
SH:

Shots
BP:

Birthplace
A:

Amateur
Defenders
Glossary
POS:

Position
H:

Height
W:

Weight
SH:

Shots
BP:

Birthplace
A:

Amateur
Goalies
Glossary
POS:

Position
H:

Height
W:

Weight
C:

Catches
BP:

Birthplace
A:

Amateur
Staff
| Name | Role |
| --- | --- |
| Joseph D. Napoli | President |
| Neil Neukam | General Manager |
| Pat Mikesch | Head Coach |
| Brent Bain | Assistant Coach |
| Alden Hirschfeld | Assistant Coach |
Hockey first came to Toledo in 1947, Virgil Gladieux and Emery Gilbert built and open the Toledo Sports Arena at a cost of $1.5 million. Gladieux paid $1,000 to join the expanding International Hockey League; the team was named the Toledo Mercurys.
With Toledo hockey came a devoted fan base that has cheered the teams throughout its 70 plus history— first as the Mercurys then Buckeye, Blades, Hornets, Goaldiggers and Storm—before dissolving away and re-emerging as the Toledo Walleye.
Toledo was awarded an expansion franchise in the ECHL in 1991, operating as the Toledo Storm between 1991-2007. The Storm won back-to-back Riley Cup titles in 1993 and 1994 and was also awarded the Brabham Cup in 1992 and 2003.
After a two-year hiatus, Toledo was back in the ECHL as the Walleye, playing at the Huntington Center in downtown Toledo since October of 2009. Since that time, the team has been affiliated with the Detroit Red Wings of the National Hockey League and the Grand Rapid Griffins of the American Hockey League. The ECHL awarded the Walleye the Brabham Cup in 2014-15 and 2016-17. The team also has four regular season Division Championships in 2014-15, 2015-16, 2016-17 and 2017-18.
On December 27, 2014, the ECHL hosted its first-ever outdoor hockey event in Toledo at Fifth Third Field. An estimated 50,000 people attended Winterfest, a 10-day outdoor celebration.
The Walleye have two mascots: Spike, who was introduced on July 27, 2009 at a Toledo Mud Hens game, and CatTrick, a fuzzy blue cat.