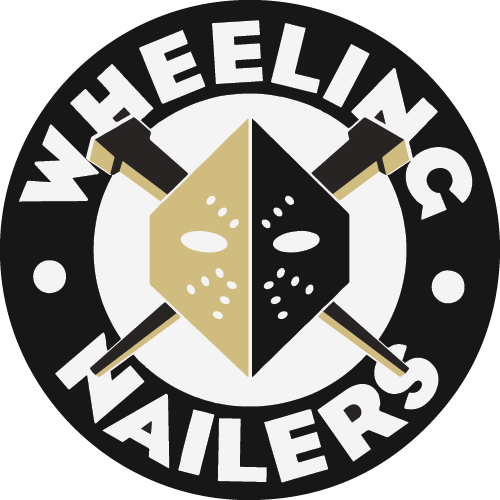 Wheeling Nailers
Affiliations
18.8%
Power Play Percentage
81
Penalty Kill Opportunities
77.8%
Penalty Kill Percentage
Team Comparison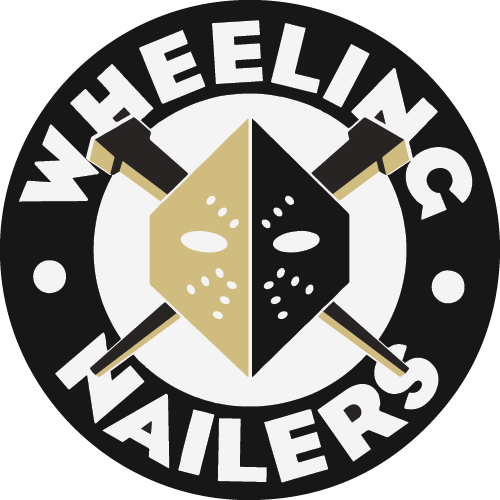 Wheeling Nailers
Select Team
Forwards
Glossary
GP:

Games Played
G:

Goals
A:

Assists
PTS:

Points
+/-:

Plus/Minus
PIM:

Penalty Minutes
PPG:

Power Play Goals
SHG:

Short Handed Goals
PT/G:

Points per Game
PIMPG:

Penalty Minutes per Game
SOG:

Shootout Goals
SH:

Shots
PPA:

Power Play Assists
SHA:

Short Handed Assists
GWG:

Game Winning Goals
FG:

First Goals
IG:

Insurance Goals
OTG:

Overtime Goals
UA:

Unassisted Goals
EN:

Empty Net
Defensemen
Glossary
GP:

Games Played
G:

Goals
A:

Assists
PTS:

Points
+/-:

Plus/Minus
PIM:

Penalty Minutes
PPG:

Power Play Goals
SHG:

Short Handed Goals
PT/G:

Points per Game
PIMPG:

Penalty Minutes per Game
SOG:

Shootout Goals
SH:

Shots
PPA:

Power Play Assists
SHA:

Short Handed Assists
GWG:

Game Winning Goals
FG:

First Goals
IG:

Insurance Goals
OTG:

Overtime Goals
UA:

Unassisted Goals
EN:

Empty Net
Goalies
Glossary
GP:

Games Played
W:

Wins
GAA:

Goals Against Average
SV%:

Save Percentage
L:

Losses
OTL:

Overtime Losses
T:

Ties
SOL:

Shootout Losses
SA:

Shots Against
GA:

Goals Against
SO:

Shutout
MIN:

Minutes Played
SOGP:

Shootout Games Played
SOW:

Shootout Wins
SOA:

Shots Received in Shootout
SOGA:

Goals Against in Shootout
SO%:

Saving Percentage in Shootout
Forwards
Name
POS
H
W
SH
BP
A

Tanner Laderoute

#9

F
6-0
187
R
Edmonton, AB
N/A

David Jankowski

#10

F
6-1
175
R
Dundas, ON
N/A

Peter Laviolette

#11

F
6-4
210
L
Wheeling, WV
N/A

Jarrett Lee

#12

F
5-11
172
L
Hibbing, MN
N/A

Matthew Quercia

#13

F
6-3
218
L
Andover, MA
N/A

Jordan Frasca

#14

F
6-2
190
L
Caledon, ON
N/A

Bobby Hampton

#15

F
6-1
200
R
Middletown, NJ
N/A

Shaw Boomhower

#18

F
5-11
215
L
Belleville, ON
N/A

Félix Paré

#19

F
6-2
215
R
Levis, QC
N/A

Cédric Desruisseaux

#21

F
5-8
170
L
Warwick, QC
N/A

Matt Koopman

#36

F
5-10
180
L
Marblehead, MA
N/A

Evan Vierling

#41

F
6-1
185
L
Newmarket, ON
N/A

Dillon Hamaliuk

#70

F
6-4
205
L
Leduc, AB
N/A
Glossary
POS:

Position
H:

Height
W:

Weight
SH:

Shots
BP:

Birthplace
A:

Amateur
Defenders
Glossary
POS:

Position
H:

Height
W:

Weight
SH:

Shots
BP:

Birthplace
A:

Amateur
Goalies
Glossary
POS:

Position
H:

Height
W:

Weight
C:

Catches
BP:

Birthplace
A:

Amateur
Staff
| Name | Role |
| --- | --- |
| Brian Komorowski | President/Governor |
| Derek Army | Head Coach |
| Mitch Giguere | Assistant Coach |
Professional hockey arrived in Wheeling, West Virginia in 1992, when the Winston-Salem Thunderbirds made the move north. Led by Doug Sauter behind the bench, the Thunderbirds captured the hearts of hockey fans in the Ohio Valley with an outstanding team on the ice and a personable team off the ice. Devin Edgerton (117 points) and Darren Schwartz (62 goals) both set team records during the inaugural campaign, helping Wheeling win the Brabham Cup with 40 wins and 88 points.
In 1996, the team name was changed to Nailers, embracing the local community with a nod to the largest cut nail factory in the world. The colors remained red and black until 2012, when the switch was made to black and Vegas gold, which was the same as the parent club Pittsburgh Penguins at the time. Wheeling has been affiliated with Pittsburgh since 1998, tying them with the Florida Everblades and Carolina Hurricanes for the longest active affiliation between NHL and ECHL clubs.
Winning and development are two areas of pride for the Nailers. Wheeling has posted a winning record in ten consecutive seasons, including a trip to the Kelly Cup Final in 2016. The Nailers and Thunderbirds have also produced 58 players, one head coach, one equipment manager, and two broadcasters to the National Hockey League. Three of those 58 players - Josh Archibald, Tom Kuhnhackl, and Carter Rowney - had their names engraved on the Stanley Cup after winning the championship with the Pittsburgh Penguins in 2017.