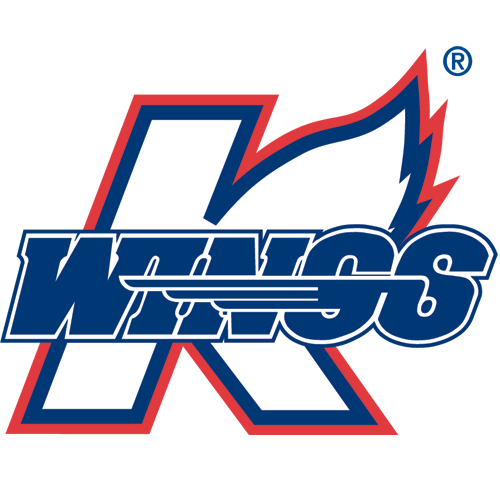 Kalamazoo Wings
Affiliations
13.6%
Power Play Percentage
70
Penalty Kill Opportunities
84.3%
Penalty Kill Percentage
Team Comparison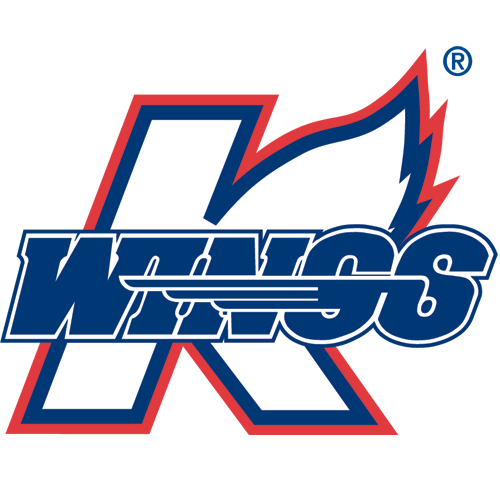 Kalamazoo Wings
Select Team
Forwards
Glossary
GP:

Games Played
G:

Goals
A:

Assists
PTS:

Points
+/-:

Plus/Minus
PIM:

Penalty Minutes
PPG:

Power Play Goals
SHG:

Short Handed Goals
PT/G:

Points per Game
PIMPG:

Penalty Minutes per Game
SOG:

Shootout Goals
SH:

Shots
PPA:

Power Play Assists
SHA:

Short Handed Assists
GWG:

Game Winning Goals
FG:

First Goals
IG:

Insurance Goals
OTG:

Overtime Goals
UA:

Unassisted Goals
EN:

Empty Net
Defensemen
Glossary
GP:

Games Played
G:

Goals
A:

Assists
PTS:

Points
+/-:

Plus/Minus
PIM:

Penalty Minutes
PPG:

Power Play Goals
SHG:

Short Handed Goals
PT/G:

Points per Game
PIMPG:

Penalty Minutes per Game
SOG:

Shootout Goals
SH:

Shots
PPA:

Power Play Assists
SHA:

Short Handed Assists
GWG:

Game Winning Goals
FG:

First Goals
IG:

Insurance Goals
OTG:

Overtime Goals
UA:

Unassisted Goals
EN:

Empty Net
Goalies
Name
GP
W
GAA
SV%
L
OTL
T
SOL
SA
GA
SO
MIN
SOGP
SOW
SOA
SOGA
SO%

Jonathan Lemieux

#34

12
5
2.78
0.918
7
0
0
0
404
33
1
713
0
0
0
0
0.000

Hunter Vorva

#79

6
2
3.20
0.899
4
0
0
0
188
19
1
356
0
0
0
0
0.000
Glossary
GP:

Games Played
W:

Wins
GAA:

Goals Against Average
SV%:

Save Percentage
L:

Losses
OTL:

Overtime Losses
T:

Ties
SOL:

Shootout Losses
SA:

Shots Against
GA:

Goals Against
SO:

Shutout
MIN:

Minutes Played
SOGP:

Shootout Games Played
SOW:

Shootout Wins
SOA:

Shots Received in Shootout
SOGA:

Goals Against in Shootout
SO%:

Saving Percentage in Shootout
Forwards
Name
POS
H
W
SH
BP
A

David Keefer

#7

F
5-10
194
R
Brighton, MI
N/A

Luke Morgan

#9

F
5-11
190
R
Brighton, Michigan
N/A

Ted Nichol

#10

F
5-11
195
R
Listowel, ON
N/A

Ty Glover

#14

F
6-3
200
L
Salford,
N/A

Brandon Saigeon

#17

F
6-1
190
L
Grimsby, ON
N/A

Collin Adams

#18

F
5-9
195
L
Brighton, MI
N/A

Erik Bradford

#19

F
6-0
187
L
Orangeville, ON
N/A

Cooper Walker

#24

F
6-0
174
R
Cambridge, ON
N/A

Josh Passolt

#25

F
6-0
195
L
Hayward, WI
N/A

Ayden MacDonald

#44

F
6-4
209
L
Langley, BC
N/A

Brad Morrison

#53

F
6-0
180
L
Prince George, BC
N/A

Drake Pilon

#70

F
5-10
187
R
Sault Ste. Marie, ON
N/A

Tanner Sorenson

#74

F
5-9
175
R
Anchorage, AK
N/A

Jordan Seyfert

#81

F
5-10
179
R
Annville, PA
N/A

Justin Taylor

#93

F
5-11
180
L
Mindemoya, ON
N/A
Glossary
POS:

Position
H:

Height
W:

Weight
SH:

Shots
BP:

Birthplace
A:

Amateur
Defenders
Glossary
POS:

Position
H:

Height
W:

Weight
SH:

Shots
BP:

Birthplace
A:

Amateur
Goalies
Glossary
POS:

Position
H:

Height
W:

Weight
C:

Catches
BP:

Birthplace
A:

Amateur
Staff
| Name | Role |
| --- | --- |
| Toni Will | Governor/General Manager |
| Joel Martin | Head Coach/Director of Hockey Operations |
| Kohl Schultz | Assistant Coach |
| Ben Wilson | Assistant Coach |
October 1973
An IHL expansion franchise is awarded to Kalamazoo, MI and a group of investors headed by Ted and Martha Parfet.
February 1974
Wings Event Center ground breaking ceremony is held, paving the way for the Inaugural Season of the Kalamazoo Wings. Construction of the arena is completed in less than 9 months.
October 30, 1974
The Kalamazoo Wings play their first home game in front of 4,157 fans.
March 17, 1982
A new Kalamazoo tradition is born when Wings dye the ice surface green for the first St. Patrick's Day Green Ice Game.
January 17, 1984
Wings Event Center and the Kalamazoo Wings host the IHL All-Star Game, pitting the IHL stars against the U.S. Olympic Team.
May 16, 1995
The Kalamazoo Wings franchise is renamed, becoming the Michigan K-Wings.
January 26, 1996
The three-millionth fan in Kalamazoo Wings history passes through the doors of the stadium.
April 17, 2000
The Dallas Stars end their affiliation agreement with the Kalamazoo Wings, resulting in the franchise's request for inactive status in the IHL.
July 27, 2000
The Madison Kodiaks franchise of the United Hockey League relocates to Kalamazoo. Ted Parfet grants the Kalamazoo Wings name and logo to the new franchise.
October 20, 2000
The Kalamazoo Wings play their first regular season UHL game at Wings Event Center.
October 30, 2004
The Kalamazoo Wings play their first ever Orange Ice Game.
March 18, 2006
Molly McMaster becomes the first-ever female to play for the Kalamazoo Wings.
April 14, 2006
Kalamazoo Wings capture their first Central Division Championship and Tarry Cup.
May 27, 2006
Kalamazoo Wings capture their first Colonial Cup and the first championship of any kind in 26 years.
October 11, 2007
Kalamazoo Wings return to IHL.
June 9, 2009
Kalamazoo Wings join ECHL.
March 17, 2010
Jeremy Duchesne becomes first player since 1999 to start with Kalamazoo Wings in the ECHL and play in the NHL in the same season with the Philadelphia Flyers.
May 10, 2011
Kalamazoo Wings win Eastern Conference Championship.
March 28, 2012
Kalamazoo Wings clinch their third straight North Division crown.
August 17, 2012
Consumers Credit Union becomes the first ever presenting sponsor of Slappy™.
September 18, 2012
The home of the Kalamazoo Wings, Wings Event Center, announce a $2 million renovation project, which includes the largest video board in minor league hockey.
September 16, 2013
Kalamazoo Wings unveil 40th Anniversary logo.
March 10, 2013
Nick Bootland becomes the winningest coach in Kalamazoo Wings history.
December 20, 2013
Kalamazoo Wings host first ever Blue Ice weekend, in honor of Bell's Brewery.
March 29, 2014
Kalamazoo Wings clinch their 4th North Division title.
April 10, 2014
Sam Ftorek makes All-ECHL First Team and Elgin Reid makes All-ECHL Second Team.
December 15, 2014
Sam Ftorek plays in ECHL-record 790th career game, passing Cam Brown's previous league record.
December 29, 2014
Kalamazoo defeats Toledo, 2-1, in the ECHL's first-ever outdoor game at Fifth Third Field in Toledo, Ohio.
December 29, 2014
Joel Martin becomes the winningest goalie in the Kalamazoo Wings' ECHL history.
June 18, 2015
Sam Ftorek is named assistant coach of the Wings after 17-year playing career.
February 27, 2016
Nick Bootland becomes first head coach in team history to reach 300 wins with the franchise.
March 5, 2016
Justin Taylor becomes the franchises ECHL leading scorer with his 272nd point
April 2, 2016
Joel Martin moves into 5th all-time in ECHL history with his 156th career regular season win.
April 9, 2016
Joel Martin ends season with 188 career wins with the Wings (UHL, IHL, ECHL), eight shy of the team's all-time record held by Georges Gagnon.
May 26, 2016
Kalamazoo becomes ECHL affiliate of the Tampa Bay Lightning, their 11th NHL affiliate in team history.
July 12, 2017
Kalamazoo becomes ECHL affiliate of the Vancouver Canucks, their 12th affiliate in team history
June 2018
Former goaltender Joel Martin retires and is named as assistant coach
October 19, 2018
Kalamazoo retires Kevin Schamehorn's #26
January 19, 2019
Kalamazoo celebrates its 45th Anniversary, retiring Georges Gagnon's #1 jersey
October 23, 2019
Justin Taylor passes Kevin Schamehorn with his franchise-record 496th game in a K-Wings uniform.
November 2, 2019
Kalamazoo Wings set a Guinness World Record for the largest lightsaber battle during Star Wars Night at Wings Event Center (3,889 participants).
March 11, 2020
The K-Wings played their final game of a shortened 2019-20 season, a 1-0 loss to Indy at Wings Event Center. The remainder of the ECHL season was canceled due to the COVID-19 pandemic.